Vodafone Paredes De Coura 2020
Praia Fluvial do Taboao, Paredes de Coura.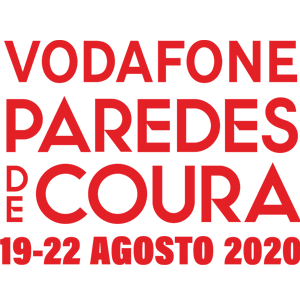 O HABITAT NATURAL DA MÚSICA
A história da música em Portugal não seria a mesma sem o Festival Paredes de Coura. Ao longo dos seus 26 anos de existência, o mais antigo e carismático festival português tem feito história na descoberta de novas promessas musicais e na apresentação dos nomes mais consagrados da música a nível mundial. Com uma programação cuidada e coerente, sempre fiel ao espírito alternativo que o caracteriza, o Festival Paredes de Coura, que acontece junto à praia fluvial do Taboão já foi considerado um dos 5 melhores festivais de música da Europa pela revista Rolling Stone. Arcade Fire, Pixies, Nick Cave, PJ Harvey, Coldplay e Morrisey, são apenas alguns dos nomes que já pisaram o palco deste festival. Depois de um ano que ficou marcado na memória das mais de 100.000 pessoas presentes na última edição o Vodafone Paredes de Coura está de regresso nos dias 19, 20, 21 e 22 de Agosto 2020.
Solamente podrán acceder los mayores de 6 años - No se harán reembolsos para menores de 6 años
Más información sobre las entradas para Vodafone Paredes De Coura 2020
Informação sobre compra dos bilhetes:
A compra deste bilhete implica a aceitação das condições gerais de entrada disponíveis em www.paredesdecoura.com. As vendas dos bilhetes são finais (não há reembolsos).

Information about the purchase of tickets:
Buying this ticket implies that you accept the general admission conditions listed on www.paredesdecoura.com. The sale of tickets is final (there are no refunds).

Restrição de idades:
As crianças com idade inferior a 12 anos podem entrar gratuitamente desde que acompanhadas por um adulto responsável.
O bilhete é pago a partir dos 12 anos, inclusive. Não há descontos para crianças, jovens ou estudantes. Todos os menores devem ser acompanhados pelos pais ou tutores.

Age Restriction:
Children under the age of 12 may enter free of charge if accompanied by a responsible adult.
The ticket is payable from the age of 12 inclusive. There are no discounts for children, young people or students. All minors must be accompanied by their parents or guardians.

PROMOTOR: Ritmos