Uma Coisa Longínqua - Descon'FIMFA Lx20
Teatro Taborda, Lisboa.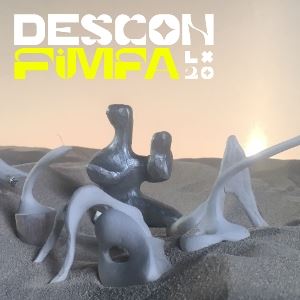 Solamente podrán acceder los mayores de 12 años - No se harán reembolsos para menores de 12 años

Cuando propocionamos un mapa de asientos, hacemos grandes esfuerzos por presentar la información correcta. Sin embargo, no podemos garantizarle la exactitud de nuestros mapas si falta tiempo o si existen cambios debido a exigencias de la producción. Generalmente, la distribución de las plazas se brinda a manera de guía y no constituye una representación exacta del lugar.
Más información sobre las entradas para Uma Coisa Longínqua - Descon'FIMFA Lx20
Descon'FIMFA Lx20

International Puppetry and Animated Forms Festival - Special Summer Edition

Objects like memory maps to find the future and to think about our time.

Teatro de Ferro premieres Uma Coisa Longínqua [A Distant Thing].

Uma Coisa Longínqua [A Distant Thing] is inspired by a dream, in which some sculptures/monuments have decided to abandon the plazas between the great buildings of the metropolises of the planet. After their escape, the works of art gather in the desert in search of other possibilities for their existence in the world of things. The Teatro de Ferro presents the first phase of its new show, with the collaboration of the composer Carlos Guedes, in a film-performance that attempts to understand the strange events starred by a group of emancipated objects.

More information about the show:

http://tarumba.pt/2020/pt/fimfa/espetaculos/todos/teatro-de-ferro-portugal


Check the Festival program at www.tarumba.pt
CAST AND CREW LIST:

Artistic Direction, Scenography and Puppets/Sculptures Igor Gandra

Music and sound device Carlos Guedes

Set Design and Direction of Assembly Eduardo Mendes

Manipulation and Performers Carla Veloso, Igor Gandra and Carlota Gandra

Direction and Edition Carlota Gandra

Photography Susana Neves

Construction Workshop Hernâni Miranda, Maria Rouco and Mário Gandra

Support NYUAD's Innovation Studio – New York University Abu Dabi

Coproduction Teatro de Ferro and Câmara Municipal do Porto - Programa Cultura em Expansão

This project is included in Festival Descon'FIMFA Lx20 program

Host Teatro da Garagem

With support of Câmara Municipal de Lisboa, EGEAC, Junta de Freguesia de Santa Maria Maior

Financed by Direção-Geral das Artes, Governo de Portugal | Ministério da Cultura

More information:

+351 218854190 | +351 924213570