TRANS-LATE
Village Underground Lisboa, Lisboa.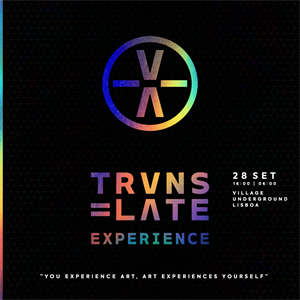 Más información sobre las entradas para TRANS-LATE
TRANS-LATE is a trans-media event where technology and interactivity will guide you to self-knowledge.


Most clubbing and festival events around the world focus on the music, we focus on the media. Media is the message and interactivity is how we communicate it.

Through multi-sensory experiences that produce specific alterations we will forever affect your consciousness.
We seek to provoke in you a heightened state of awarness augmenting your experiential body.

Expect Transformational Talks, Interactive Installations, Techno-Shamanic Experiences, Transhumanistic Performaces and Generative Music/DJ Sets.
PROMOTOR: MuArts