Lisb-On # Jardim Sonoro 2020
Parque Eduardo VII, Lisboa.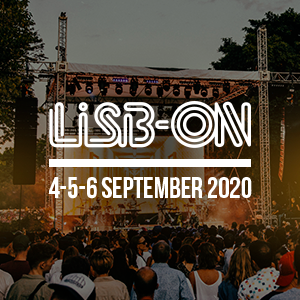 Solamente podrán acceder los mayores de 3 años - No se harán reembolsos para menores de 3 años
Más información sobre las entradas para Lisb-On # Jardim Sonoro 2020
A sound garden open from 2 pm to 1 am in a special corner of Parque Eduardo VII. An experience to awaken the senses. A combination of heritage and music, tourism and culture, leisure and pleasure in one single concept, a day party in a garden we consider our own. LISB-ON #Jardim Sonoro is this. More than this. The coolest party in the capital. A brand that stands out for its uniqueness. A special groove to be observed, heard and felt.

PROMOTER: Jardim Sonoro


Tickets also being sold on