King Dude At Titanic Sur Mer
Titanic Sur Mer, Lisboa.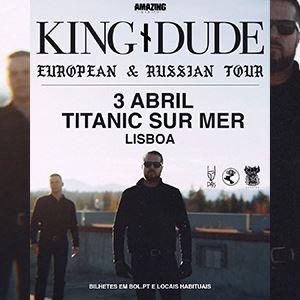 TJ Cowgill is KING DUDE since 2010, when My Beloved Ghost, the Seattle musician's 1st EP, was released. 10 years after its first release, KING DUDE will return to Portugal for a concert in Lisbon (Titanic Sur Mer) that promises to be a revisit to all stages of his career, represented in the 7 albums released so far.
Solamente podrán acceder los mayores de 16 años - No se harán reembolsos para menores de 16 años
Más información sobre las entradas para King Dude At Titanic Sur Mer