ID NO LIMITS
Centro Congressos Estoril, Cascais.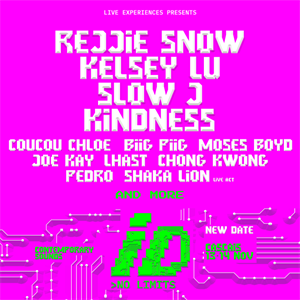 The tickets issued for the 2nd edition of ID NO LIMITS on April 3rd and 4th, 2020 are valid for the postponed edition on November 13th and 14th, 2020, with no need to make the exchange.
In case of refund, and following the approval of Law 19/2020 of 29 May 2020, ticket holders are entitled to issue a voucher of equal value to the price paid, to be requested at the place where they purchased the ticket.
Solamente podrán acceder los mayores de 16 años - No se harán reembolsos para menores de 16 años
Más información sobre las entradas para ID NO LIMITS
VOUCHERS - RULES OF AGREEMENT WITH LAW 19/2020 of 29 May 2020
The voucher request has to be made at the point of sale where you purchased the ticket.

The ticket must be exchanged for the voucher up to 30 days before the new edition – before October 14,2020.

Ticket holders are entitled to the issuance of a voucher of equal value to the ticket price.

The voucher will be issued to the order of the ticket holder and is transferable to third parties by mere tradition. It is valid until December 31, 2021.

It can be used to purchase tickets for the same show to be held on a new date or for other events held by the same promoter.

It maintains the insurance that has been contracted at the time of ticket acquisition.

If the voucher is not used by December 31, 2021, the bearer has the right to a refund of the value of the same, to be requested within 14 working days.
ID >NO LIMITS >Contemporary Sounds.

Site | Facebook | Instagram | Youtube

FESTIVAL SCHEDULES

Doors Open – 19h00 | Concerts – 20h30 | End – 04h00

Passes

45€ - until 12/11/2020

55€ - 13/11/2020

Daily 40€

Promotor

Live Experiences | +351 211 330 783 | info@liveexperiences.pt