Bunbury en Berlin
Huxley's Neue Welt, Berlin.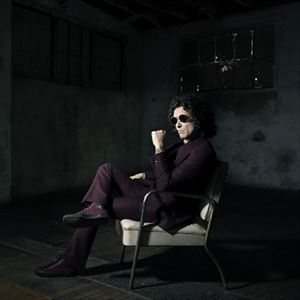 Prohibido el acceso a menores de 16 años a la zona de pista, las personas con edades comprendidas entre 14 - 1 años deben asistir acompañadas por un adulto
Más información sobre las entradas para Bunbury en Berlin
As lead singer of former band Héroes del Silencio, Enrique Bunbury, along with his powerful voice, managed to stand on the forefront of the Spanish rock scene ever since 1984. His worldwide success continues to these days, recognised as a rock star throughout Europe, North and Latin America. He kick-started his solo career in the mid-nineties, exploring many different genres such as cabaret, blues, flamenco, tango, salsa, bolero and cumbia to build his own unique style. The Latin Grammy Winner, awarded for best rock album for 'Expectativas', is on his way of launching a new album, which will be released in 2020, and will be one of the most intimate and personal he's ever created, according to the artist.