Black Coffee.
Hi Ibiza, Ibiza.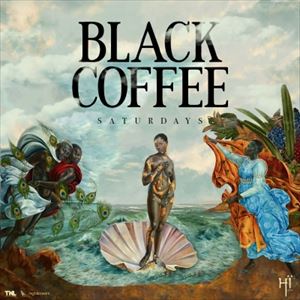 Buy your clubtickets for Black Coffee, every Saturday from May 25th to October 5th at Hï Ibiza!
Este evento está reservado a las personas de más de 18 años. Ningún reembolso acordado a las personas de menos de 18 años.
Más información sobre las entradas para Black Coffee.
South Africa's shining light Black Coffee returns for a third consecutive year at Hï Ibiza.
After two truly triumphant seasons, Black Coffee has announced his anticipated return to Playa d'en Bossa on Saturday nights. Round three all kicks off on 25 May and will run until 5 October.
Since beginning in 2017, Black Coffee's weekend residency is a force to be reckoned with, attracting thousands of people from all over the island week after week. The award-winning DJ talent is one of the most proficient music curators of this time and his futuristic performances will whisk you off to another dimension.
True to his roots, Black Coffee brings the South African spirit to Saturday nights with an afro-house rhythm, sweet percussion sounds and tribal chant overlays. Melodic groove is the signature of his sets.
Joining the opening extravaganza will be Guy Gerber, fellow South African Da Capo, Greek DJDJ Angelo, Lazare Hoche and Parisian rising star Salome.
Keeping the calibre of electronic talent at a very high standard from start to finish; & ME, Andrea Oliva, The Black Madonna, Benji B, Culoe of Song, Jamie Jones, Damian Lazarus, Crazy Dice, Kölsch, Themba, Nastia, and Virgil Abloh are but a few of the huge names to join the third residency along with Black Coffee regulars and South African dons Culoe of Song, Black Motion and Themba.
Going by the explosive calendar for this season, we can't wait to see what the closing party has in store as the line-up for the final showdown on October 5 is yet to be confirmed.
Brace yourself for what is sure to be a season to remember.
Important Information
- Dress code: No flip-flops, swimwear and / or football / basketball team jerseys are allowed.
- Hï Ibiza operates an over 18s policy. Anyone under the age of 18 will be refused entry. All assistants must take a valid ID.
- Opening times are not fixed and may change on the day. Lineups and set times may be subject to change.
- Selfie sticks are not allowed in the venue.
- No re-entry allowed, once you exit the venue, you will have to pay again to access. Keep your ticket until the event has ended.
- Ticket refunds for a cancelled event can be requested during the 48 hours following the canceled event.
- Assistants are responsible for their personal property at all times and should never leave their belongings unattended.